Phonograph
34"H x 34"L x 21"W
The phonograph has been in the family a long time but not been used for many years.
It is crank-type. The last time I remember trying to use it, it did not work properly.
I do not recall the problem...possibly a screw missing from the arm.
The top is missing screws on the back hinge, so I had to prop it
open with a stick (as shown in photo 5).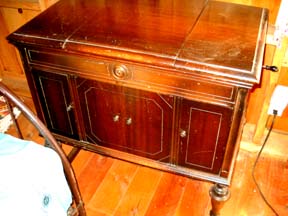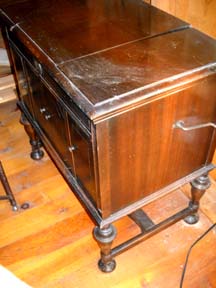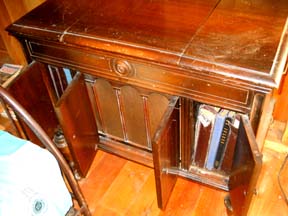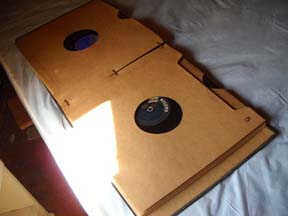 There are several albums in the storage bins to the
right and left of the speaker. Some sleeves have more than one 78 record
while other sleeves have both 78 and 33.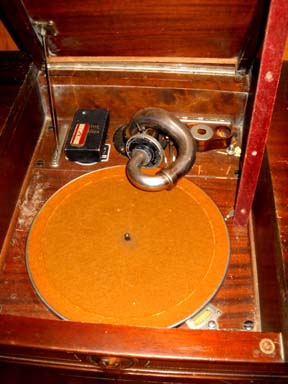 The make/serial number of the phonograph is hidden under the
box of 'Victor Needles' (upper left), so the unit
must be Victrola. I should have done better
when photographing in order to expose same.